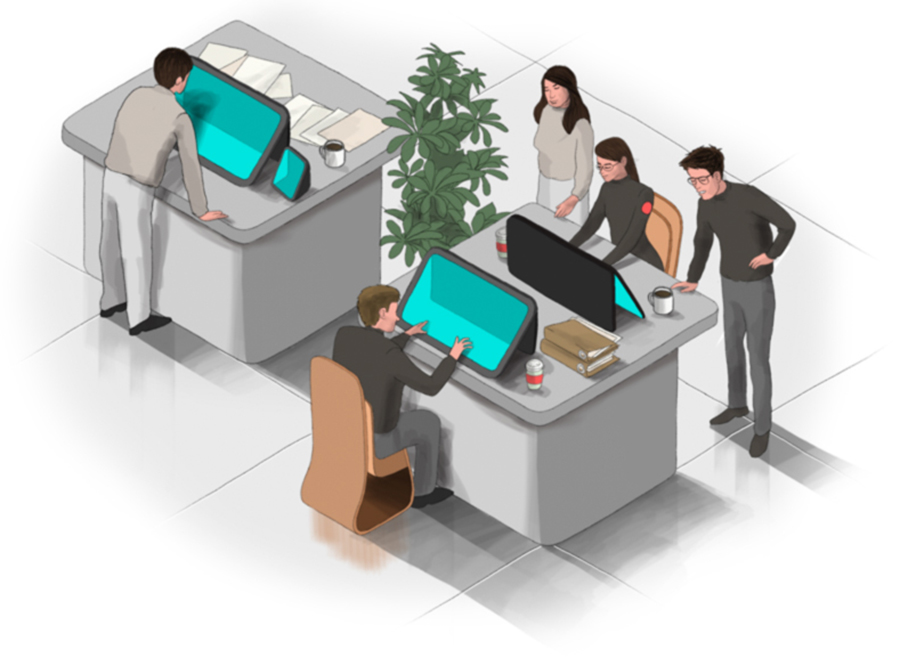 Full-time IT specialist or IT outsourcing – what is better?
In today's world, entrepreneurs are looking for various solutions to optimize their business. They often face the question: "What is more profitable: to keep own IT specialist or to hire a specialized company to help?"
Having a full-time in-house IT specialist at the company is a must-have in case of development an IT department and modification of all technical resources. And as well, formally you control his work, but at the same time face some disadvantages:
The main disadvantage of an IT employee is the narrow profile and lack of additional necessary knowledge in areas close to his activities (for example: software improvements, problems in building an IT infrastructure, etc.).
You are not able to really control IT personnel and then the IT costs start to be unreasonably high and not always transparent.
In case of dismissal of a full-time specialist, you spend a lot of time looking for a new professional.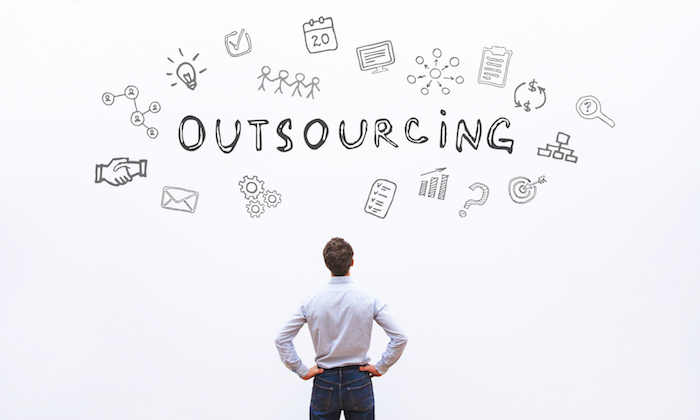 To solve the problems connected with information technology and get new IT solutions for business, many companies often turn to an outsourcing company for help. They employ specialists with experience in various fields (for example: 1C programmer, information security specialist and others).
To solve your problems, the outsourcing company will offer exactly the specialist who will help you efficiently and quickly.
In order to understand why IT outsourcing is beneficial for the enterprise, you need to know what it exactly is. IT outsourcing service contains:
Professional IT audit and IT infrastructure diagnostics;
Uninterrupted operation of server hardware and other equipment;
Highly professional IT consulting and training for employees in the use of computer equipment.
Security of company data and their storage, backups;
Preparation of reports, IT infrastructure diagrams, plans and deadlines for the necessary tasks, and others.
Benefits of IT Outsourcing
Financial advantages:
the amount of the contract is predetermined, which makes possible to plan the budget;
no need to spend money on taxes, hospital benefits, pension fees and other social support for your full-time IT specialist;
there is no need to organize a workplace for a full-time employee;
no need to spend money on retraining your own staff.
Other advantages:
fast developing of IT solutions for business from an experienced team;
no problems with the search and training of new employees, or the dismissal of key specialists;
saving time on organizing and monitoring the work of the IT department;
creating a clear plan for the development of the IT infrastructure of the organization.
So, for most representatives of small and medium businesses which are far from the IT, keeping a full-time IT employee will be unprofitable and costly. In this case, you should use the services of companies that offer optimal typical or flexible IT solutions for business and their implementation. If the activity of your company is related to information technology and there is a large staff, it would be better to hire your own IT specialist, but if you will face atypical one-time problems, anyway you should use the services of an outsourcing company.
If you have any questions or need a qualified outsourcing specialist or consultant, then contact us: [email protected]