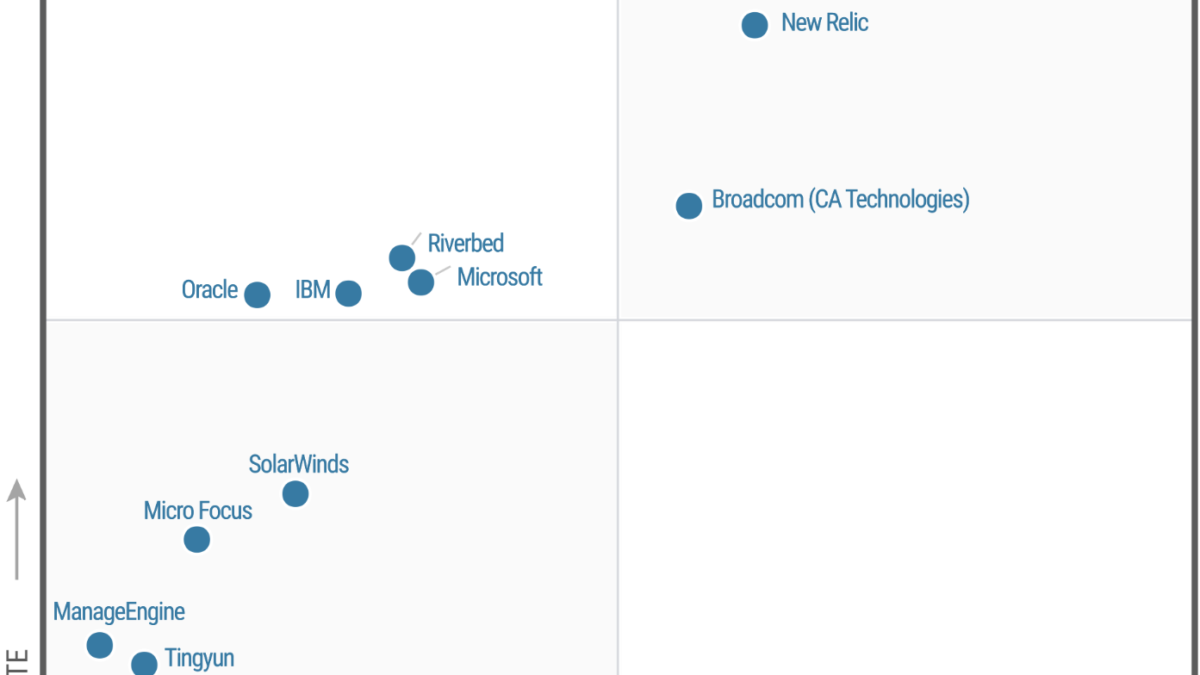 New Gartner Quadrant for Application Monitoring (APM)
Meet the new Gartner Quadrant – Magic Quadrant for Application Performance Monitoring 2019.
This year the report was released on 14th of March. Gartner predicts a fourfold growth in the APM monitoring market due to the digitalization of business processes and coverage of 20% of all business applications by 2021. Unfortunately, the report doesn't contain data on the methodology for calculating such growth, but when they say the word digitalization or digital transformation, it reminds me the game "Bulshit Bingo"
In the article, I will not pay attention to game elements and give my short analysis of the APM market according to the Gartner report.
This year, the criteria for including an APM solution in the report still has three key requirements:
Digital Experience Monitoring (DEM). DEM is the discipline of monitoring accessibility and performance, which provides an improvement in the experience of everyone who interacts with enterprise applications and services. For the of this study, purposes are included real user monitoring (RUM) and synthetic transaction monitoring for both end users and mobile devices.
Application Discovery, Tracking, and Diagnostics (ADTD). Application discovery, tracking and diagnostics is a set of processes designed to understand the relationships between application servers, map transactions between these nodes, and provide in-depth method validation using bytecode toolkit (BCI) and distributed tracing.
Artificial Intelligence for IT Operations (AIOps). AIOps platforms combine big data and machine learning functionality to support IT operations. AIOps for applications automatically detects performance models and events or clusters, detects anomalies in time series event data, and identifies the root cause of application performance problems. AIOps accomplishes this through machine learning, statistical inference, or other methods.
Gartner Magic Quadrants are divided into 4 sectors: leaders, challengers, visionaries, and niche players. Each vendor is placed in the quadrant based on its strengths and weaknesses, market part and user reviews, as well as other indicators. The 12 vendors, which Gartner included this time: Broadcom (CA Technologies), Cisco (AppDynamics), Dynatrace, IBM, ManageEngine, Micro Focus, Microsoft, New Relic, Oracle, Riverbed, SolarWinds, and Tingyun.
The current magic quadrant is strikingly consistent with last year's report. The Leaders and Challengers sectors stayed generally unchanged. Broadcom, Cisco, Dynatrace, and New Relic start to be in the leader's sector and IBM, Microsoft, Oracle, and Riverbed in the challenger sector. But there are no visionaries this year (last year it was the same).
The only changes occurred in the category of niche players, in which three vendors were removed by the results of last year: BMC, Correlsense and Nastel. technologies. BMC no longer offers the APM tool, and Correlsense and Nastel no longer meet this year's Gartner requirements.
This year, Gartner continues the vector of last year's magic quadrant and left the visionaries sector empty. Gartner describes visionaries as manufacturers who "provide products that have developed a compelling plan to competitively meet the current and future requirements of the APM market, but whose current product portfolio is still under development."
The lack of visionaries suggests that the APM market is in a state of stagnation in terms of development. This may indicate that current APM solutions are fully functional to solve problems. All the leaders, except Broadcom, were them for seven consecutive years, so perhaps their vision and strategy is enough to move the market forward.
Unless new events happen on the market (such as mergers or acquisitions), next year the Magic Quadrant will not change much. Gartner concluded that the market is healthy, despite the absence of changes in the quadrants. But they noted that new manufacturers need to introduce new functionality or focus on a specific niche in order to compete with recognized vendors (I'm talking about leaders).
In his study, Gartner also said that manufacturers of APM solutions are expanding monitoring functions in most areas, including applications, networks, databases and servers. It is clear that vendors want to benefit from every monitoring market where they can.
Below is a list of vendors that seem to be close to inclusion in the quadrant, but do not reach the criteria:
Correlsense
Datadog;
Elastic
Honeycomb;
Instana;
JenniferSoft;
LightStep
Nastel Technologies;
SignalFx;
Splunk
I think that if some of them will unit, next year we will see a new leader. The only question is how quickly they can make a monolithic solution by integrating their products.