User Interface (UI)/User Experience (UX) Design Development Services
AppSoft company provides integrated solutions for differentdesign projects, from basic to sophisticated graphics presentation and web interface for Web sites and apps.
Core Activities of our company in the Area of Design:
Mobile Apps Design (Android and iOS (iPad/iPhone)
AppSoft develops app design for a large number of different mobile devices. We offer tips regarding colors, design, usability and styles of the future app design. In dependence to the app, the design covers:
Elaborating arrangement of standard elements on the screen;
Icons, design of start screen, selection of colour scheme;
Add the control elements and info layout;
Preparing a full set of app screens.
Client coordinates and approves every phase of the app design, which allows him to control all the steps and change everything he thinks need to be changed directly during the process.
Web design includes such main phases:
Discussing and understanding the system's objectives, studying in details the client's company business, the market and audience analysis;
Design specification preparation;
Design concepts development and their approval;
Creating graphics, diagrams and other elements of design.
Designers in AppSoft are full of talent and creativity, therefore web design that we offer is advanced, innovative, up-to-date and catchy.
Marketing & Advert Design (PowerPoint, HTML5, Flash )
AppSoft professionals create presentations of varying complexity starting with usual PowerPoint presentation and up to special presentations for Web, Mobile,Desktop as well as  multi-functional interactive flash presentations. In the process of the presentation design creating client's specifics are studied by our designers in details, especially enterprise identity considering all the needs of our customer.
There are several steps in presentation design creation:
Client's goals and objectives identification;
Development of the presentation concept and slides' design;
Original data digitization (illustrations and text);
Slides preparation, slides filling with the content.
For presentation creation our designers use slides that has traditional structure as well originate multimedia images that brings variety and creativity to the presentation process  of the company. Our aim is to make slides beautiful and informative at the same to ensure effective spreading of your story.
Benefits of Working with AppSoft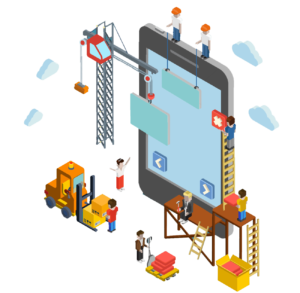 Great experience of design development for different platforms: Mobile , Web, Desktop .
Our specialists use integrated solutions when creating design. Before initiating any projects our team is studying all the specifics, takes into account customer's company necessities and client's wishes, analyzes the product for strategic visualization of client's core messages.
Exclusive design solution. Our experts use a personal approach to every project development. They never apply templates for design solutions.
Our creativity enables achieving the core purpose of the developed project which is to create complete, modern, competitive, exclusive product and fully correspond client's requirements and wishes.
Don't hesitate to reach us for more info and our full portfolio, or for quotations request.