APPSOFT Awarded as Top Developer in Ukraine by Clutch!
Development and creation of mobile applications for Android, iOS, and React JS are useful for startups and already existing enterprises. We provide end-to-end personal software process from primary analyzing to the supporting of the developing applications and services. Our services include custom software development, UX/UI design development, QA and testing, software outsourcing, IT consulting, and DevOps services.
Clutch, a B2B market research company, provides ranking of development firms. They have a mission to connect service providers and buyers through data and verified research. Central to their process is client reviews. In their unique process, analysts have spoken directly with many of our clients and learned more about the services we provided. With an overall 5-star rating, we've seen strong results from Clutch's extensive research process. We are thrilled to be recognized as one of Ukraine's top developers in 2020.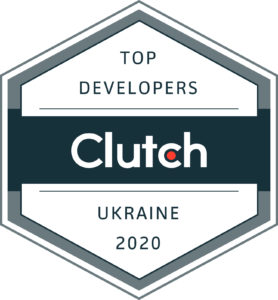 This award wouldn't have been possible without the dedication of our clients and their willingness to leave reviews on our profile! An excerpt from a recent review can be found below:
"Their pricing is reasonable, their team is reliable, and they go above and beyond what I ask for." –Director of Digital Transformation & Automation, Sequoia ERP
For Sequoia ERP, our team provides custom software development. Using Visual Basic, we built a Microsoft Outlook plugin that can be integrated with the partner's cloud-based ERP solution.
We are so thankful to everyone who has contributed to the success of our business along the way. We look forward to continuing to provide our clients with the best services possible and collecting more reviews.