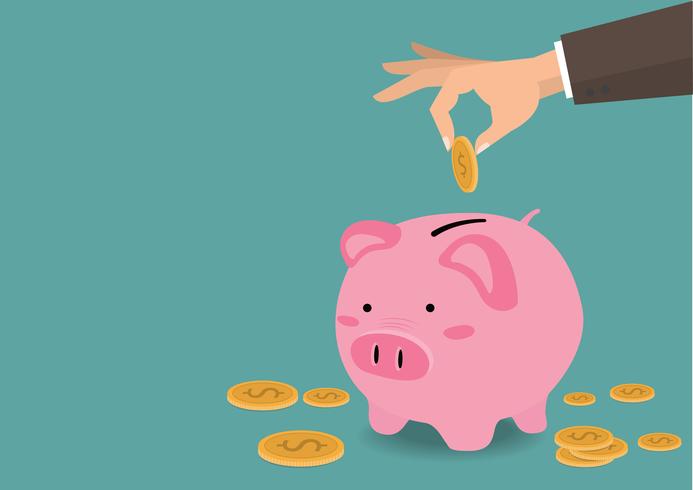 10 ways to save costs on IT infrastructure
1.  Be a bore – plan and budget
Budgeting your IT environment for your company is boring, and reconciliation is even dangerous sometimes. But the fact of having a budget almost guaranteed to protect you from:
cutting costs for the development of hardware and software park (although there are quarterly optimizations, you can defend your position there)
dissatisfaction of the financial director or accounting at the time of purchase or rental of another element of infrastructure
manager anger over unplanned spending.
Budgeting is necessary not only in large companies – literally in any. Gather the requirements for software and hardware from all departments, calculate the required capacities, take into account the dynamics of the number of employees (for example, your call center or support increases during the busy season and decreases in the free season), justify the expenses and develop a budget plan by periods ( ideal – for months). Thus, you will know exactly how much money you will receive for your resource-intensive tasks, and optimize costs.
2. Use the budget correctly
After the budget has been agreed and signed, there is a big temptation to redistribute costs and, for example, push the entire budget into an expensive server on which you can deploy all DevOps with monitoring and gateways 🙂 In this case, you may find yourself in a resource shortage mode for the rest tasks and get overruns. Therefore, focus solely on real needs and business tasks, for the solution of which computing power is needed.
3. Upgrade the server on time
Outdated physical servers, as well as virtual ones, do not bring any benefit to the organization – they raise questions in terms of security, speed and intelligence. You spend more time, effort and money to compensate for the missing functionality, to eliminate security problems and so on.
By the way, I have often come across situations when the server in the office was a completely unjustified solution: most small and medium-sized companies can solve all problems on virtual capacities and save a lot of money.
4. Optimize the work of ordinary users
Encourage all your users to use infrastructure carefully. Here are examples of typical user side overruns:
Installing unnecessary applications on the principle of "for the whole department" – users ask to have the same software as a colleague, because it is necessary or simply they create a request like "7 Photoshop licenses for the design department". At the same time, four people work in the design department with Photoshop, and the remaining three use it once every six months. In this case, it is better to purchase 4 licenses, and 1-2 tasks per year to solve with the help of colleagues. But more often this story happens with office software (in particular, MS Office, which absolutely everyone needs). In fact, the vast majority of employees can get by with open source editors or practical Google Docs.
Users take up virtual resources and methodically use all the leased capacities – for example, testers like to create loaded virtual machines and forget to at least turn them off, the developers also do not do this. The recipe is simple: leaving, close everything 🙂
Users use the company's servers as a global file storage: upload photos (in RAW), videos, upload gigabytes of music, especially creative ones can even make a small game server at working capacities.
Dear employees bring pirated software to work, and here they are, fines, problems with the police and vendors. Work with accesses and policies because they will bring it anyway, even if you will make teary speeches in the corporate cafeteria and writing motivational posters.
Users consider that they have the right to demand any tool convenient to them. So, in my arsenal I had a rental of Trello, Asana, Wrike, Basecamp and Bitrix24. Because each project manager chose a convenient or familiar product for his department. As a result, 5 support solutions, 5 different price tags, 5 accounts, 5 different marketplaces and tunings, etc. Looks like you do not need integration, unification and end-to-end automation. As a result, in agreement with the general manager, I closed this issue, chose Asana, helped to migrate the data, I trained angry colleagues myself and saved quite a lot, including strength and nerves.
In general, negotiate with users, train them, conduct educational program and strive to facilitate both them and their work. Ultimately, they will be grateful to you for the order in business, and the leaders – for reducing costs.
5. Combine cloud and desktop solutions
In general, based on the fact that I work as a hosting provider too and at the end of the article I am full of desire to tell you about the cool sale of server capacities for companies of any scale, I have to wave the flag and shout "Everyone to the clouds!". But then I will sin against my engineering qualifications and will look like a marketer. Therefore, I urge you to approach the issue wisely and combine cloud and desktop solutions. For example, you can rent a cloud CRM system as a service (SaaS), and according to the booklet it costs 15-20$ per user per month. So, in three years you will spend 72000$ for 10 employees, for 4 – 96000, for 5 – 120 000, etc. At the same time, you can implement desktop CRM by paying competitive licenses for about 40000. and serve it like the same photoshop. Sometimes the benefits in a period of 2-5 years are really impressive.
And vice versa, often cloud technologies allow you to save on hardware, engineers' salaries, data protection issues (but do not save on them at all!) and scaling. Cloud funds are easy to connect and disconnect, cloud costs do not fit into the company's capital costs – in general, there are a lot of advantages. Choose cloud solutions when it's justified in terms of scalability, speed and flexibility.
Consider, combine and choose winning combinations – I won't give a universal recipe, they are their own for every business: someone completely abandons the clouds, someone builds the entire business in the clouds. By the way, never refuse software updates (even paid ones) – as a rule, developers of application software for business roll out more stable and functional versions.
And another rule for software: get rid of old software that brings less than it consumes for maintenance and support. There is already an analogue on the market.

6. Avoid duplication of software
I have already talked about five project management systems in my IT zoo, but I will put it in a separate paragraph. If you have abandoned certain software, chose a new software – do not forget to stop paying for the old one, found new hosting services – terminate the contract with the old provider if there are no special considerations. Track employee software usage profiles and get rid of unused and duplicate software.
Ideally, if you have a system for monitoring and analyzing installed software, you can see working duplicates and problems automatically. By the way, this kind of work helps the company to avoid duplication and repetition of data – sometimes the search for such issues takes too much time.
7. Combine application infrastructure and peripherals
But who counts these consumables: cartridges, flash drives, paper, chargers, printers and so on. tube discs. But in vain. Start with paper and printers – analyze print profiles and make a network of printers or MFPs with public access, you will be surprised how much paper and cartridges are saved and how much the cost of printing a single sheet will decrease. And no, this is not big economy, this is an optimization of an important process. Nobody forbids typing guides and essays on office equipment, but printing books that they don't want to buy or read from the screen is too much.
Next – always have a stock of consumables that you purchase from suppliers at a discount so that in case of problems with equipment you should not buy too expensive at the nearest technology store. Keep track of depreciation, keep records and form a replacement fund – by the way, it's nice to have a replacement fund for basic office equipment. Just because you will not be praised for downtime at work, it is also a loss of money, especially in trading and service companies.
As for the applied infrastructure, there are two main cost items: Internet and communication. When choosing a provider, look at package offers, read the notes at the tariffs, pay attention to the quality of communication and SLA. Some administrators decide not to bother and buy, for example, IP-telephony in a package with a paid virtual telephone exchange, which is also issued a monthly subscription. Do not be lazy, buy only traffic and learn to work with Asterisk – this is the best of what has been created in the field of PBX and an almost hassle-free solution for business tasks of small and medium-sized businesses.
8. Document and create instructions for employees
This is necessary. Firstly, it will be easier for you to work, and secondly, the adaptation of beginners will be seamless. Finally, you yourself will know that your infrastructure is up-to-date, complete and in perfect order. Compose safety instructions, short manuals for users, FAQ, describe the rules and regulations for the use of office equipment. A materially existing instruction is much more convincing than words; you can always refer to it. Thus, you can send a link to the document with any relevant question and not accept the argument "I was not warned". So you save a lot of money on eliminating errors.
9. Use the services of outsourcers
Even if you have a whole IT department in your company or a small infrastructure, it is not shameful to use the services of outsourcers. Why not get the services of classy professionals specialized in something complicated, for little money, without buying such a specialist on staff. Outsource part of DevOps, print services, administration of a loaded site, if you have one, support and a call center. Your value will not fall from this, on the contrary, you will receive additional expertise in the field of contacts with third-party contractors.
If your manager believes that outsourcing is expensive, just explain to him how much he will have to pay to the dedicated specialist. It really works.
10. Do not get involved in open source and your development
I'm an engineer, I'm a developer in the past and I truly believe that it is open source that saves the world – libraries, monitoring systems, server management systems, etc. But if your company decides to buy open source CRM, ERP, ECM, etc., save the ship, it goes to the reefs. Here are the arguments why:
open source is poorly supported if it is a public repository or is very expensive if it is open source from companies (DBMS, office suites, etc.) – you will pay literally for every question, request and ticket;
an internal specialist for deploying an internal open source product will be very expensive due to its rarity;
open source improvements can be severely limited by knowledge, skills, or even licensing;
with open source you do not start for a very long time and it will be too difficult for you to adapt it to business processes.
Needless to say, own development is a very long and expensive? From my own experience I'll say that it takes three years to work on a working prototype that meets business requirements and the ability to let users work in it. And only, if you have a good team of programmers.
So, I'll summarize briefly to make sure I haven't forgotten anything:
count money – compare different options, consider factors, compare;
strive to reduce the time for maintenance and user training, reduce the risks;
try to consolidate and integrate technology;
invest in IT development, do not live with outdated technologies – they will use a lot if money;
correlate demand and consumption of IT resources.
You may ask – why save someone else's money, since the office pays? The logical question! But your ability to optimize costs and manage IT assets effectively is primarily your experience and your characteristic as a professional.